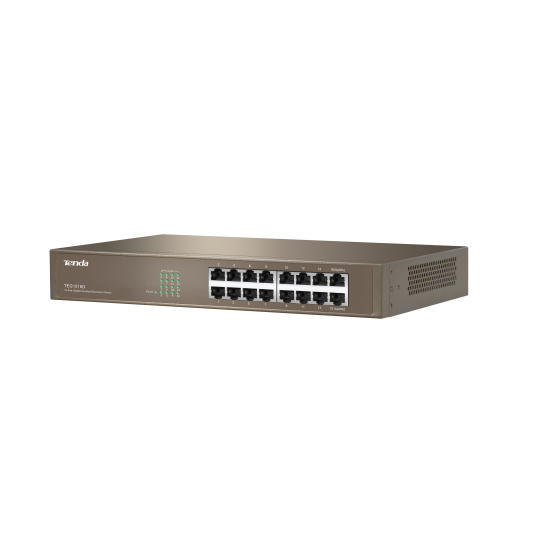 Out of Stock
Tenda TEG1016D v6, 16-Port Gigabit Ethernet Switch
Stock:

Out of Stock

Product code:

44279

MPN:
Tenda
Samples sold 0
Product Views: 582
Вземи желания продукт сега, избери подходяща за теб схема на изплащане:
Не е нужно да избираш, може да имаш всичко!
Купи на равни вноски стоки от 100 до 30000 лв., избери най-подходящата за теб вноска.
С TBI Pay, пазаруването е лесно, гъвкаво и напълно онлайн.
Контролът е в твоите ръце, не чакай.
Пазарувай!
Виж схемите, които предлагаме
Добави в количката
Заяви и купи сега
Откажи
The Tenda TEG1016D 16*10/100/1000 Mbps auto-negotiation RJ45 ports, up to 2000 Mbps of full duplex transmission rate, line-speed forwarding by all ports, and large cache capacity ensure the timely transfer of large files and stable streaming video. Stay connected for 7*24.